Broadcast Electronics STX10 Transmitter 10KW
STX10
Regular price
$888,888.88
/
---
Broadcast Electronics STX10 Transmitter 10KW
Reliability – Redundancy – Audio Quality
When it comes to radio transmission, Broadcast Electronics' FM transmitters are hard to beat.
Standout features include true proportional VSWR foldback for transmission resiliency and independent IPAs and power supplies that give you full standby power without having to buy another transmitter.
Large, removable panels provide access to every major assembly for quick repair in the unlikely event of a problem, and advanced controllers offer more in-field information than ever.

Features available in all STX Radio Transmitters / Exciters
Multiple Audio Inputs with Auto-failover capabilities
RDS Generator Built-in

 

(Static and/or Dynamic with TRE)
Synchronous FM Compatible
Unparalleled Audio Quality
AES over Composite / Baseband 192 Capable
Next Generation Digital Radio Capable (HD Radio DRM+)
SNMP Level III Control and Security
Perfect for translators with built-in FSK-ID
IP Connectivity with GUI
Excellent AC to RF Efficiency
Built-In Audio Delay
BE STX Line of Transmitters Expands 
The STX10 and STX20 have been intelligently designed to offer the perfect combination of audio quality, reliability, redundancy, serviceability, and efficiency in a compact design. Each transmitter is crafted with superior attention to detail and features the highest quality components.

Efficiency
With an efficiency of greater than 70% AC to RF, electricity costs are saved immediately and for years to come.

Serviceability & Redundancy
Power amplifier modules and hot-pluggable power supplies are all accessible from the front in the 10kW and 20kW models. The STX series saves time on service and maintenance with every part and assembly.
Hot-Pluggable / Front Access Power Supply 
Unique at this power level, the STXe series include four RF power supply modules that are front accessible and hot-pluggable, providing quick and easy service in the event of a power issue. 
Broadcast Electronics has poured its many years of pioneering experience in state-of-theart RF modulation technology into the design of the STXe range of transmitters, achieving efficiency values of up to 75%, including the cooling system.
The adaptive efficiency optimization feature ensures maximum energy cost savings even after channel changes or output power adjustments.
Superior Performance 
The STX10 and STX20 are designed to exceed the FM transmitters of the past 
- The best in audio quality
- SNMP level 3 control and security
- Full digital operation
- HD compatible
- Control Options with security control levels from PC, Tablet or Smartphone.
HD Radio, DAB and DRM
Exceptional performance for digital operation in all standards is provided by the BE patented VPeX assembly, provided by the PRO-TV inside module.
Performance
• A
udio performance has been a
hallmark of BE for decades
• 
Improved AC to RF efficiency reduces
energy costs
• 
New enhanced GUI provides access to all
important transmitter parameters
• 
SNMP Level 3 Control and Security
Reliability
• 
Since 1959, BE has provided equipment to
radio broadcasters that is designated to
last for the long haul
• 
Designed and manufactured in the USA, the
STX LP line of transmitters has been
installed in over 1,400 locations since its
introduction
• 
2nd Generatio
n design includes updates to
power supplies and fans, insuring an even
longer transmitter lif
e
Flexibility
• 
The STX LP Generation is designed for the
world's digital standards and unique
applications
• 
IP Connectivity for complete transmitter
status
Redundancy
• 
Unique Exciter and controller design allows
the ability to add an optional second
controller/ exciter for full redundancy in
the event of an exciter or controller failure
Key Features and Benefits:
• 
Proven Reliability / Designed for Redundancy
• 
Hot
-
Pluggable / Front Access Power
Supplies
• 
IP Connectivity with Superior GUI for
anytime, anywhere access
Graphical User Interface - GUI
• 
With IP connectivity at the transmitter site,
the STXe Series provides all important
transmitter operating conditions and
control options from a laptop, tablet, or
smartphone.
• 
Three levels of security control are
available from "view only" to "complete
contro
l," ensuring secure access for the
correct personnel.
HD RADIO HD Solutions from Broadcast Electronics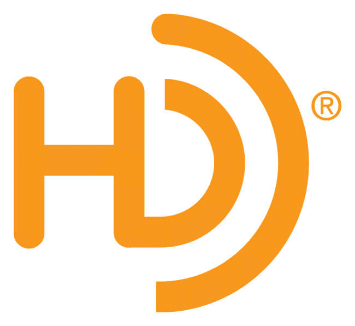 Broadcast Electronics' HD Radio transmitters and generators are the choice for a majority of the converted radio stations in the U.S. and a large number of broadcast facilities overseas. Operating efficiency, easy configurability and on-the-fly operability are just a few of the reasons why.
Exciter Technology
At the core of the STX series of exciters is the CPE

STXe500, CPE (Controller Plus Exciter)
Specifications: